Sometimes when I'm fighting some issue on Windows, I have to examine the PATH to make sure the JAVA path is setup right, or that certain folders show up before others. %PATH% can become a tangled mess of various folders and variables that makes parsing it from the command prompt a pain the rear.
If you, like me, hate having to parse a long string of characters and identifying the semicolons to simply verify if a folder is indeed in the path, then this utility might be helpful for you.
epath –? generates a friendly help output: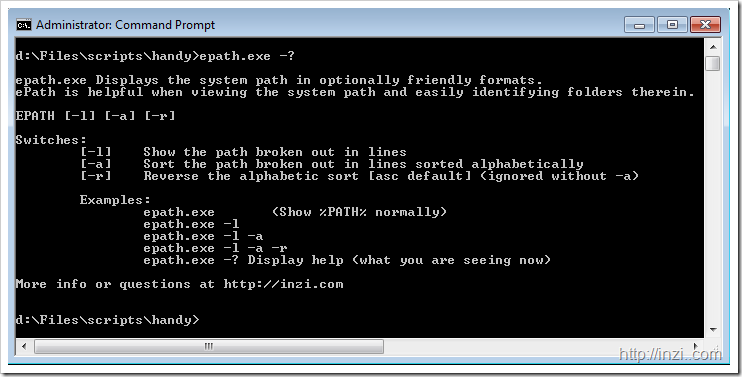 I wrote this tool to assist me yet I think it may be of use for others. So, feel free to use it and share it, but please don't modify it and if you host it please link to this post for future updates and fixes. Hopefully, it will come be as handy for you as it is for me.
Zip MD5: 60c664bab19edc51e92514933fca5ace
Contained EXE MD5: 13d953a2ade8e6d9a11a02af20e0d013
What does it do again? Examine the following examples: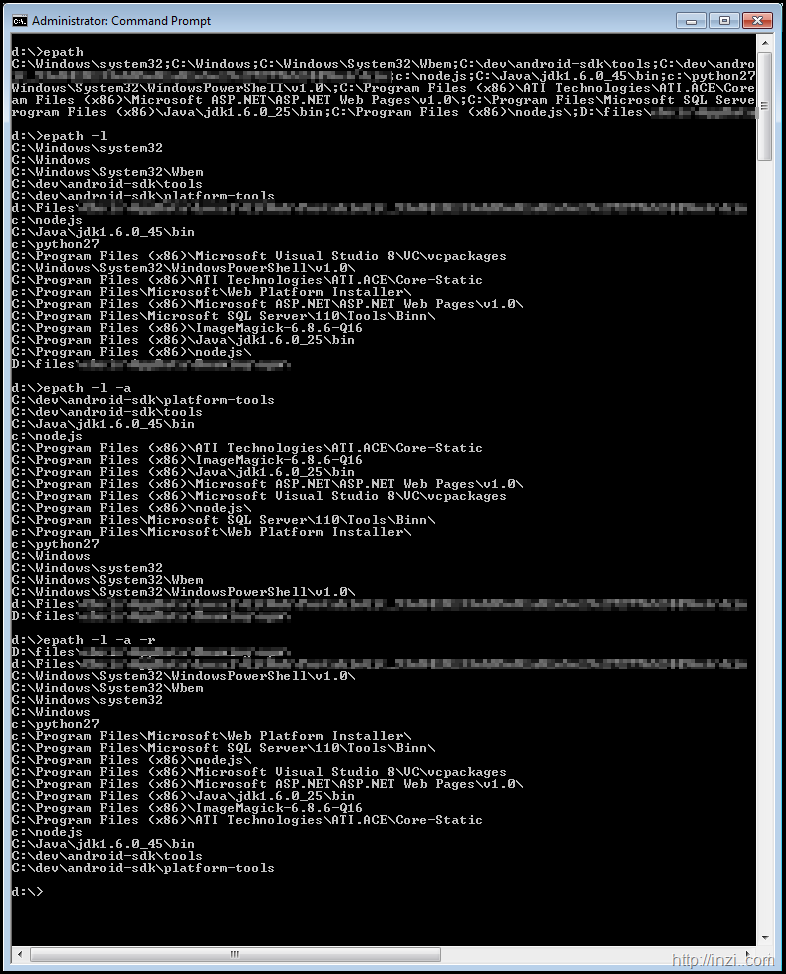 One Response to "epath.exe: View %PATH% broken out in lines from the command prompt"
Leave a Reply