Seems this week is ending on whimper despite such promising blurbs in the mobile industry.  We'll get to the kitty cats in a moment, but first….
The ATT T-Mobile Mega Deal
We still had information fallout of the ATT + TMobile announcement.  Details are coming in like

Basically, this whole thing stinks to high heaven and our circus that is D.C. is working really, really hard to give at least the appearance of being concerned about the impact of such a merger on the marketplace. 

T-Mobile has been trying to sell itself for a while now. Someone was going to buy them. The party couldn't last forever.

Guys like Roger Altman, chairman of Evercore Partners, says it'll go through.
Pontificatin' on some market share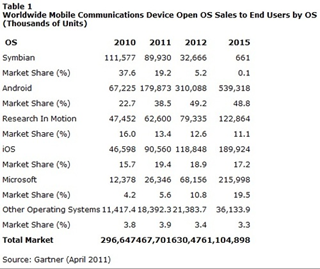 There were several reports about Android blowing past the iPhone in terms of market share.
Everybody is really excited about that.
So excited, that it is being predicted that Windows Phone 7 will pass the iPhone.  Whoa there, Nellie. That's a bit of a stretch in my eyes.  Yes, it is certainly possible that it could happen but seriously, predicting the mobile industry three years out is a little much.
Really folks. Lets keep our heads about us.
Making a federal case for Privacy
As I mentioned in this blog post, there's a lot of news about the user privacy.  Lawsuits are flying around, and people are getting pissed off. Not much is really being done at this point. But Pandora is getting pretty beat up; which disappoints me greatly considering how much I use Pandora.
A reminder for myself: We post just about everything about ourselves onto Facebook but we're surprised that programs running on our phones are invading our privacy?  It's a computer, just like the one you use at work.  There are programs for it that aren't necessarily friendly either.
New products and shameless self promotion
The TMobile G2x is fetching $800 on EBay ahead of the official launch.  I like this type of hype. It's different than the obligatory stories about people standing in line to buy the latest Apple product. Sometimes, I wonder if they line up just so there will be lines.
Either way, one of my favorite quotes is from (NSFW!!!) sh*tmydadsays.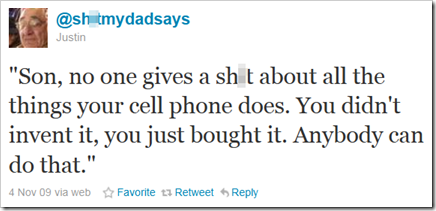 Nothing like humor to bring us down from the clouds.
One more thing…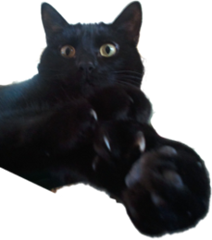 We released Dream Player for Android this week. It's a specialized audiobook player that automatically sets a bookmark when you fall asleep. Perfect for sunbathing, lying on the beach, or have a story read to you ever night. It's only $.99. Please buy it. You'd make my cats really happy.
One of those cats that you'd make really happy is Yeti. Yeti is a double polydactyl.  He has way more toes than a cat should. Yeti needs special clipping and has confidence issues.  Wouldn't you if your feet were three times their normal size?
Won't you think of the kitties?