Well, after a stormy weekend and some mild gastrointestinal acrobatics, I limp back to my blog today.  Recently, my friend told me I was too negative when it came to the iPhone. He told me I never posted anything positive about it.  I pointed out to him that you have to read my blog every day, because I had indeed posted positive things about the iPhone.
I don't hide my preference for Android, and if you read my blog you should certainly pick up on that. However, that doesn't mean I don't absolutely love the iPhone and the iPad.  To clarify, what I don't like are people who act like it's the only choice or who ignorantly attribute the platform as the only or the first one to do this or that.
In the end, the iPhone and the iPad are incredibly cool, user friendly products that revolutionized the industry. The ability of Apple to execute the vision of these devices and to successfully market them should be taught in universities everywhere.
So, speaking of execution; we're on the cusp of the iPhone 5. So here are my top 5 rumors about what the iPhone 5 will have.
1 NFC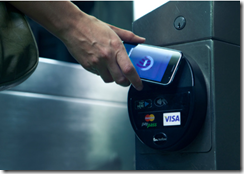 Mobile payments will rely on NFC (Near Field Communications) in order to function. This little feature will enable the iPhone to act as your personal digital wallet. You'll be empowered to whip through lines to get tickets.  Cult of Mac is (exclusively) reporting that Apple is working on remote computing via NFC pairing.
Be sure and keep your transactions safe! Here are four tips on that.
2 Fixed Antenna Issue
This is great news.  When the iPhone 4 came out people started complaining about the poor signal strength.  The iPhone 4 had a very slick design that wrapped the antenna around the outside of the phone.  Unfortunately, if held a certain way, the signal would drop.
This issue carried over to the vPhone (the Verizon iPhone) as well.
In the iPhone 5, this is rumored to no longer be an issue thanks to a new Antenna design.
3 Super Thin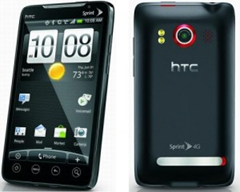 This would make sense.  The iPad 2 raised the bar when it came to thin tablets.  My iPod touch is wafer thin.  To me, thin is in when it comes to phone because you carry them all day. Tablets, not so much of an issue.
If iPhones were as thin as the iPod touches, that would be so incredibly cool.
4 4G
Please, give us 4G on the iPhone.  LTE is becoming the 4G platform of choice in the US, when even Sprint building out an LTE network.
iPhone + LTE speeds = a whole lot of win.
I don't think I need to elaborate on this, and I think it is an absolute certainty that the iPhone 5 will have this. What would be a surprise is if they went ahead and put WiMax in it as well as LTE.  That way you could get data from providers like Clear Networks.
5 3.7 or even a 4 inch screen
A bigger screen. This would be extremely nice.  Some smartphones out there sport large screens.  Steve Jobs once said these phones represented the 'Hummers' of the smartphone market. Those 'Hummer' smart phones now account for 24% of the market.
Well, the rumor is that the iPhone 5 will have a bigger screen.  An edge to edge screen or larger size and high resolution will make the iPhone's additional real estate a must have feature.
All in all, the iPhone 5 should improve on the the iPhone does best and fix where it has fallen short.  It very well may be the epitome of available smartphones when it comes out.