If you missed it, the fact that some app developers gather unique information about you and sell it is becoming a pretty big deal. In fact, someone it making a federal case out of it.  How much fun is this? Especially after we learned that Verizon customers were part of the hoard of people exposed in that recent massive data breach of Epsilon.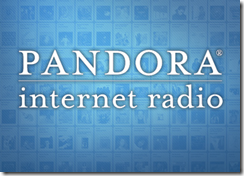 I love Pandora. Some people don't, but I'm a premium subscriber and it has replaced all music radio in my life except AM like The Ticket in Dallas.  I don't hear ads and I have a very large list of channels. A friend tried to get me to try rdio and after playing around with it I'm back to Pandora.  One of the things I love the most is how it finds similar music and plays it for me. I love discovering new artists, songs, and genres. There are some areas where not having to tune every dynamic of my entertainment is preferred.
Pandora got a subpoena in a grand jury investigation into apps early this year.  In their S-1 filing with the SEC for an IPO, they disclosed the subpoena as a risk.  Pandora is part of a larger suit brought against Apple that Bloomberg touched on  in January. 
That is a different case than the one I linked to at the beginning of this article. The first link is an investigation in New Jersey. The Apple suit is in San Jose, California and was filed in December of 2010.
This is a smartphone issue and an industry wide problem; this is not an Apple issue.
Basically, the claim is Apple is allowing app manufacturers to sell the unique ID of the phone, thus letting these 3rd parties identify such like
"your location, age, gender, income, ethnicity, sexual orientation and policical views."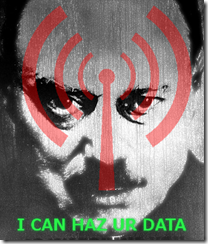 AKA – Everything. CNet news reports the following apps are part of the suit: Pandora, Paper Toss, Weather Channel, and Dictionary.com.
The rub here is you expect some information to be gathered, but are you ok with the people who write the app selling all your information without your consent to advertisers?
There's an easy fix to this.  Just make all applications alert the user when they install it that the publisher of the application will gather data about you and sell it.  That way, we can choose weather to or not to use the app.
In the end, the Wall Street Journal reports that this legal probe could be very serious because it "involves potentially criminal charges that could be applicable to numerous companies".
I wish identity protection companies offered a service that would inform you of every company selling your personal data.  That'd be an app worth buying!
One Response to "Apps Shouldn't Collect Unnecessary Data & Share it with 3rd Parties."
Leave a Reply