After a big weekend announcement that pretty much puts a stake through the heart of affordable data plans and smart phones, Sprint unveiled the Nexus 4G, the WiMax enabled pure Android phone that's coming to their network.
With AT&T taking over T-Mobile, Google needs a carrier that's outside the iPhone marketing machine. Thus, with today's announcement, Sprint and Samsung introduced the Nexus S 4G. It's a pure Google Android phone (Sprint's first), and the first stock Android phone with WiMax.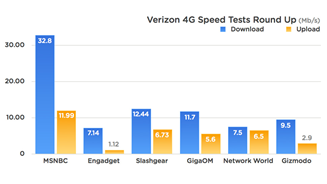 There are rumors that Sprint is hastily moving to LTE. Their current "4G" is really just WiMax, it's not really true 4G.  So I'm not sure how long we'll get this WiMax love. Verizon's LTE network is getting some impressive benchmark results, so word of Sprint moving to this technology is welcome.
Does it really matter, though? Who cares? A pure Android phone with built in WiMax is a cool idea.  There's already a raging debate going on in regards to browser performance; so let's introduce WiMax into the mix.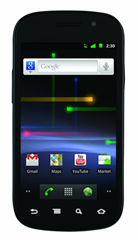 The Sprint Nexus S 4G isn't any different than T-Mobile's Nexus S.  The same 4-inch Super AMOLED touchscreen, 1Ghz processor, 16GB of memory, NFC Capability, 5PM Rear Camera, and VGA front camera.  Hopefully, like other flavors of the Nexus S, you'll get no bloat ware plus all the bells and whistles.
No, I'm not talking about the iPhone 5.  You can't get an iPhone with NFC today although everyone is acting like it's the second coming because the iPhone 5 is supposed get it.  One thing the iPhone 5 is rumored to have is an edge to edge screen. Now that will be a cool feature.
With the two biggest carriers battling it out for the right to screw the American public with overpriced data plans and locked phones, it's my hope that Sprint takes the path less traveled.  They've turned around their customer service and now they're starting to get some killer phones.  If they were to be bought by Verizon, it's not clear who Google would partner up with.  If a big company like Google would listen to me, I'd tell them to call Sprint and start talking about acquiring them.
If tomorrow I saw a headline that said "Google to Acquire Sprint" it wouldn't break my heart. If the FCC were to let ATT buy T-Mobile but not allow Google to acquire Sprint, we should all ourselves what dirt AT&T has on Congress.  The speculation is underway and everyone is trying to predict the future.
Frankly, I wouldn't mind if Google did buy Sprint or take a big stake in them. Especially since Sprint is headed towards LTE.  I've been a Sprint customer for a long time because they've always been so developer friendly.  The thought of having the same talk and surf capability as AT&T customers but on my wickedly cool Android phone makes me sort of giddy.
Please Sprint, anybody but Verizon and Comcast. Anybody.