Ok, so Apple took the wraps off the iPad 2.  At lunch today, my friends and I watched the live coverage via scrolling posts and snapshots taken of the event.  We did this on my Samsung Galaxy Tab running Android, the irony did not pass me by.

Here's the root of it:
– On March 11th, the iPad 2 will start shipping. 
– Same price as existing iPads (I bet retailers like Best buy aren't exactly thrilled with this; unless Apple oks them to sell them at a discount). 
– Will be available in White.
– Will be very thin (about 9 mm thick) [that's about 2/5th of a inch]
– Will have front and rear facing cameras
– Will have a dual core CPU (A5 @ 1Ghz)
– Looks like it'll be the same screen size
– HDMI out via an accessory
– and a screen cover that is held in place with magnets
Oh, and they unveiled some cool apps for making music and editing video.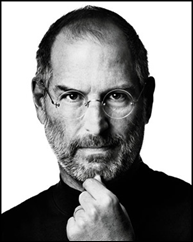 All I can say is the most impressive thing was that Steve Jobs was well enough to be there.  Apple stock should see a bump for that alone.
Computerworld already has a post comparing the iPad 2 and the Motorola Xoom.  The post proclaims the Xoom the clear winner, but I say not so fast.  Pound for pound, the iPad 2 will be a better value than the pricier Xoom.  I'm not saying the Apple iPad 2 is the 2011 king of tablets either, though.
Facebook is scrolling with people proclaiming their love for the new iPad 2, and how much they want one.  My question is, why?  What about the iPad 2 is so remarkable in today's white hot tablet market?  Yes, it's thinner, lighter, and faster than the old iPad; but is that enough to cause a stampede of Apple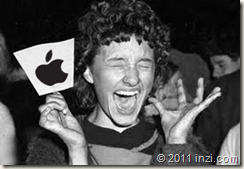 fanatics to ditch their old iPad for a new one?
The specs are similar to that of the Xoom, the Android tablet du jour. 
However, my expectation of Apple is little higher. I expected them to raise the bar.  Instead, they slid underneath it like drunk tourist doing the limbo on the deck of a cruise ship.  During the presentation they made a big deal about how they tweaked iOS 4.3 to allow the user to choose what the switch did. Oh, the glory!  Apple has such a tight reign on environment that allowing a user to define what a button does is worthy of announcement. Let that sink in. Especially you educators.
Dual core CPU, cameras, and a gyroscope are all great improvements, but they're pretty much standard flair on the avalanche of Android tablets in the pipeline.
HDMI output to the TV is great, but many phones already do this.  Apple pointed out that you can charge

AND watch HDMI out at the same time. In the words of Bill Murray in Caddyshack, "So I got that going for me".
The weight and thickness are great. The iPad 2 is only 2/3rds as thick as the Xoom.  Weighing in at only 590 grams is impressive also.
The Xoom, for example, weights 730 grams – a whole 150 grams more.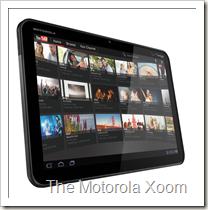 I completely understand the appeal of the Apple products. Their closed marketplace generates incredibly impressive numbers for both stockholders and fanatics alike.  For example, they announced they'd sold 100M iPhones so far. That's seriously impressive, but Apple is the only company from whom you can buy an iPhone. 
For perspective on this, consider that in 2007 1.1 BILLION cell phones were sold globally; the year the first iPhone was launched. That's 5 years ago.  Which means if cell phone sales held stead at 1 Billion a year (which it hasn't, it's increased), there were 5,000,000,000 phones sold since 2007.  Which means .02% of all cell phones sold in the past 5 years are Apple. That's extremely impressive in it's own right, but sort of makes the 100,000,000 number seem a little less impactful.
Everything aside, I'm really not blown away. Is it going to be a great product? You bet!  I really do like Apple products. I love my Mac Mini. What a great PC!  However, I think Apple is being seriously out-maneuvered in the tablet space; and if they're not careful they're going to be left in the dust in the mobile space as well.  I expected to see more; like better wireless tech, replaceable battery perhaps, or some type of innovation which, lately, Apple has earned a reputation of delivering.
However, when Apple's latest product is an "also ran" from a specifications standpoint that should tell us something.  Another tell-tale signal was Steve Jobs saying that comparing tablets based on technical specifications is a mistake.  I was shocked to hear that, but I can understand why he said it. After an earlier jab at the Samsung Galaxy Tab's "out sell" numbers, you can tell which major consumer electronics manufacturer Apple is most afraid of. 
Apple's model served them well when the mobile market was dominated by the cheapest phone consumers could buy running a heavily fragmented environment (J2ME).  Apple's model, though, tends to suffer in the long term to open market competition from major manufacturers.  They're too closed, too controlling, and perhaps too greedy to maintain market dominance.  Slow hardware release cycles can hurt market share if the technology released doesn't leap-frog the existing market.
Again, remember when Apple owned the education market? In November 2000, Dell overtook Apple's lead in schools. Will history repeat itself?
I don't think 2011 will be the year of the iPad 2. I think 2011 will be the year of the Android. This fall will be most interesting and telling.