UPDATE: This is not at Verizon, these deals are at this Verizon Reseller's website. Click here.
Remember, when AT&T dropped the price on the iPhone 3Gs to $49?
Well, Tiger Direct dropped an email alert to me today pimping $0.00 Android phones. Yep, an Android based Smartphone for Free.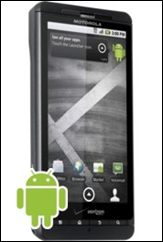 First, the Droid X by Motorola on Verizon.  The Droid X is a good, feature rich, and powerful Android smart phone. 
Right now – you can get a Droid X for $0.00 with a $9.99 contract extension.
– a 4.3" screen
– Android 2.2 (Froyo) – which means Flash support
– 1 Ghz CPU
– 8MP Camera
Next up, the Droid 2 Global.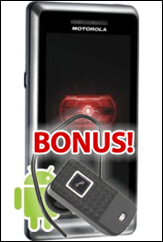 – 3.7" screen
– Android 2.2 (Froyo)
– 5MP Camera
– A free bluetooth
– A slide out keyboard
This phone has a 1.2 Ghz processor. The "global" bit is because it supports quad band GSM. Which means you can run your favorite Inzi.com mobile application anywhere.
This is a seriously kickin' phone.
There are others in this list too, but wow – there's not just *a* Android based smartphone in a price competitive place with the $49 Apple 3GS; there are a LOT.
HTC Droid Incredible for FREE
Motorola Droid PRO for FREE
Samsung Fascinate for $39.99
LG Vortex Black for FREE
Samsung Continuum for FREE
Anyway, if you're a Verizon customer and you're sick of not having a smart phone – today may be your lucky day.  To get the best out of your smart phone – I recommend a good data plan.  You'll thank me for it the first time a friend tells you about their outrageous phone bill.