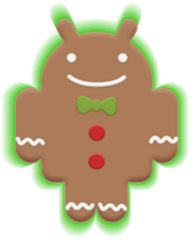 Gingerbread (Android 2.3) is the follow up to Froyo (Android 2.2).  Although a lot of phones are still waiting on Froyo updates (Sprint, are you listening?), the new Google Nexus S will have Gingerbread installed.
Gingerbread features the following (from the dev blog):
Support for VP8 and WebM video and audio effects. VP8 is Google's video codec, support for front-facing cameras, SIP/VoIP and NFC (Near Field Communication), and new sensor types for game developers.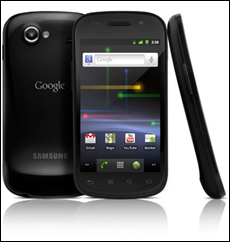 The Nexus S looks like a very slick phone:
1 Ghz CPU

16GB flash memory

4 inch Super AMOLED that's actually curved

5 megapixel camera and front facing VGA camera