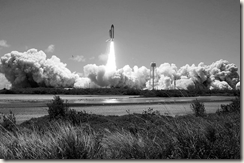 Sweet.  Having grown up wanting to be an astronaut, I'm a fan almost all things NASA.
Well, NASA has put three compilations of historic images up on Flickr.
There, you can see some great images and even use them in your blog.
The images are available via NASAimages.org, but now the images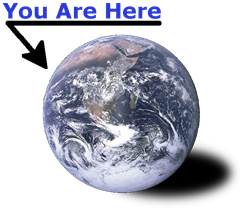 are also located in The Commons on Flickr also. They can be tagged, annotated, and have keywords assigned to them.
Like this earth here. A little work in gimp and I'm providing with an accurate and timely indication of your exact location.
Aren't I helpful?